Meet the J&B Team … here to serve you!
Scott Cline
Leader and Owner
Owning and running a construction company that has won many awards and accolades for integrity, customer service, and overall workmanship doesn't happen by accident. Attention to detail and meeting customers' needs have been the core philosophy of J&B Construction for over 50 years.
Learning the business from the ground up, Scott was enamored with his family's business from an early age, and for one main reason. "As a young child, I didn't always understand what I was observing when tagging along with my father on bids and job site visits. But one thing stood out: the morality and ethics that guided my dad in everything he did. That stuck with me for my entire life, and it's what J&B is all about."
From working side by side with his father for many years, Scott learned customers and prospects DESERVED certain things. To be educated on what they were purchasing, having a dedicated and passionate team working for them, and being given the best value for the dollar in the industry.
Scott is an avid collector of snowmobiles and motorcycles, and loves spending time with the family when not helping his team and customers.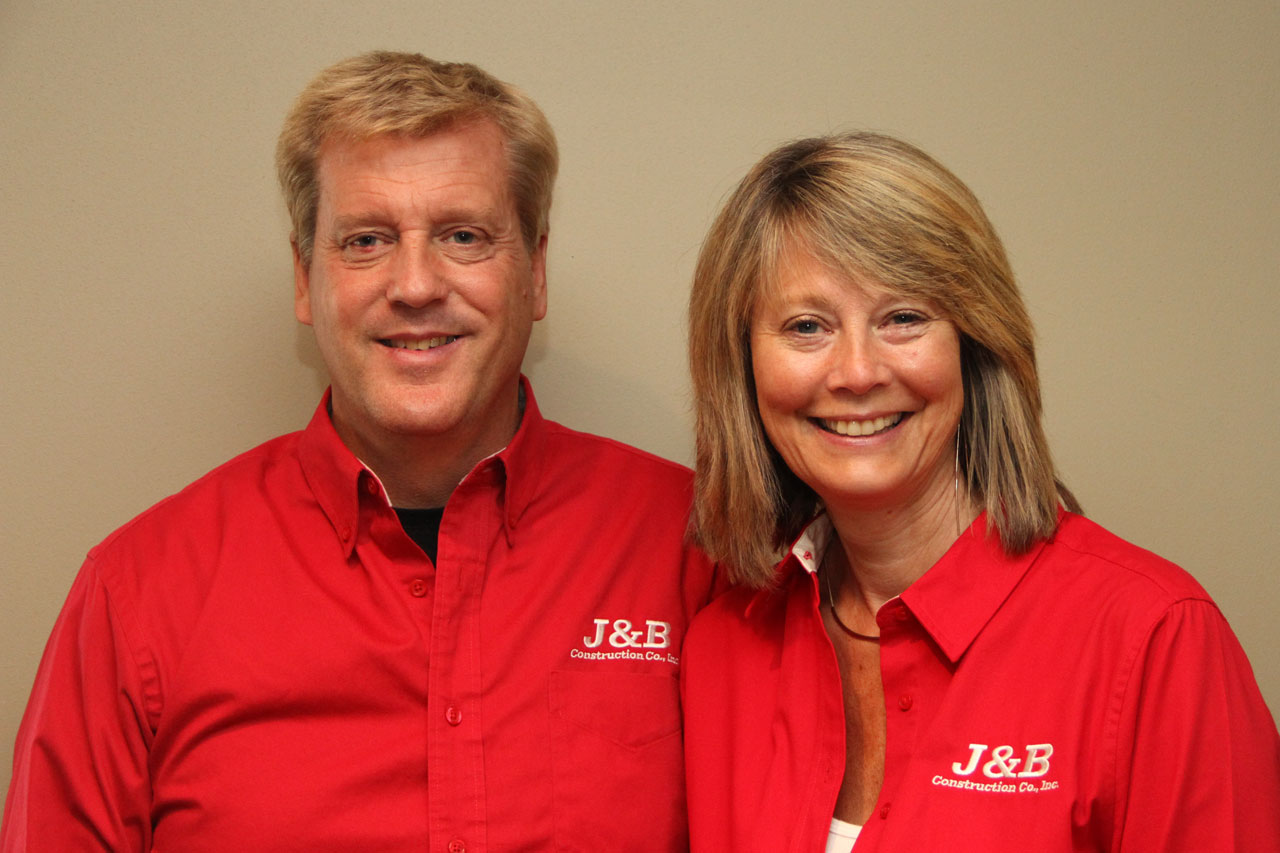 Wendy Cline
Head of "Customer Experience"
With more than 40 years of management and customer service experience, Wendy Cline, Scott's wife, knows the importance of taking care of clients. "Customers are not just looking to be satisfied with their service," she said. "They want to have a real, caring, and sincere person that is truly committed to providing that extra level of service… to go above and beyond."
In her role, Wendy understands the importance of communication. That is why she and her customer service team go the "extra mile" to make sure everyone that is touched by J&B Construction is not just satisfied, but "wowed" by its dedication to not just a great product at a great value, but customer communication and service that is second to none.
In addition to her role of managing customer service at J&B Construction, Wendy is also involved in exterior design, assisting customers select colors and identifying project details that will enhance their home's curb appeal. Wendy considers the home's architectural style, the neighborhood, and material options when working with homeowners on selections. "First impressions are everything," she said. "Determining the right colors for your home's exterior can be a challenge, but there are several ways we can help customers narrow down the selection until they find exactly what will work best."
When not helping her customers, Wendy is busy with her five children and following her passions of gardening and interior decorating.
Det
Sales and Client Education Specialist
Growing up in a small family business, Det began his career in the industry during high school. Working for his father's roofing and siding company, Det learned determination and an incredible work ethic at an early age.
After high school and a tour in the Marine Corps, Det returned to work in his father's business and with other contractors in the building trades, learning all aspects of the industry. After operating his own company for 25 years, he joined J&B, where he brings an enormous wealth of knowledge.
Det's number one concern is the education of his customers. "Anyone can put on siding, install windows, or add a roof for that matter," he said. "The difference lies is in how the prospect is educated and listened to. This is a big decision, and I want everyone I deal with to know it's the trust and listening to your needs that really count."
Det is a proud grandfather of four, and is also an avid motorcycle enthusiast. He has also been spotted at various bluegrass venues with his son Seth.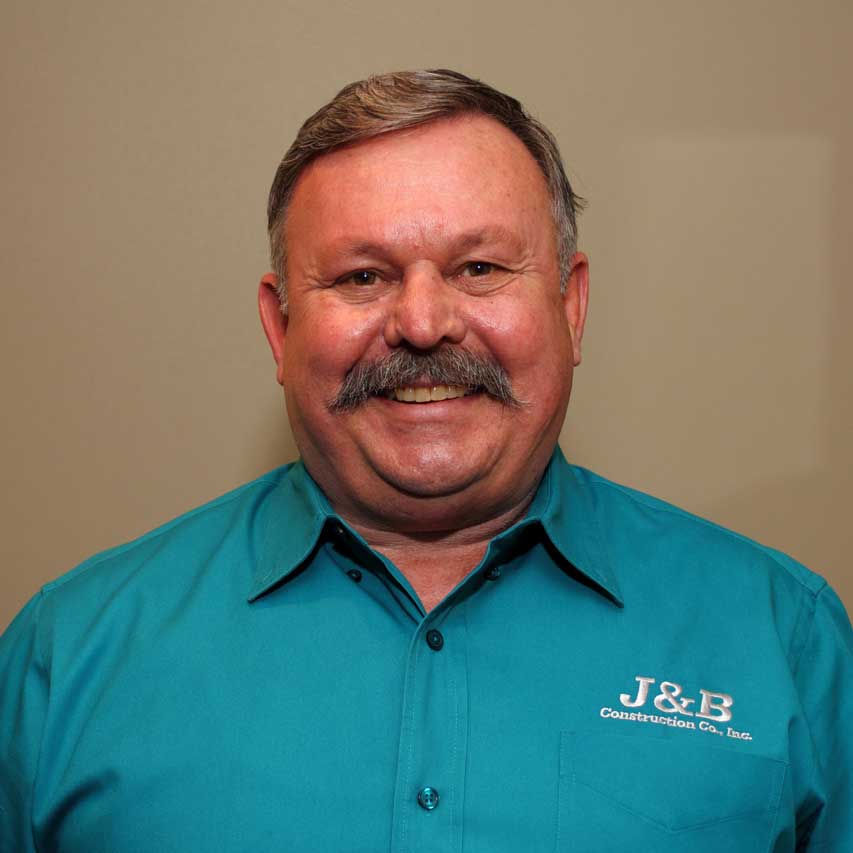 Dave
Sales Specialist
With over 35 years in the home improvement industry, Dave has extensive experience in all phases of roofing, siding, windows, and doors, from product knowledge to installation. He believes his knowledge and experience can help J&B customers navigate the sometimes difficult process of selecting a contractor for their projects.
"Selling is not about closing the deal," Dave said. "It's about listening to, communicating with, and ultimately satisfying our customers."
Dave has been married forever and has one daughter and so far one granddaughter.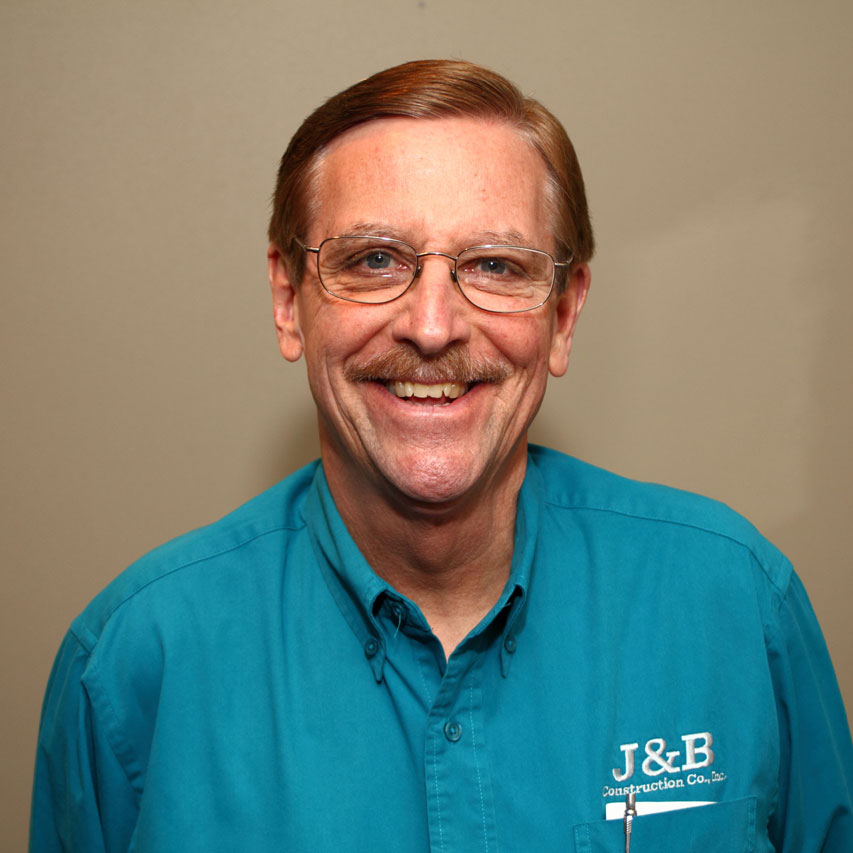 Rick
Sales Specialist
With nearly 25-years experience in the home improvement and remodeling industry, including operating his own company, Rick is well versed in the world of exterior remodeling. As a proficient sales consultant, he is skilled in planning and budgeting for a project, with a focus on providing his clients with the products that best fit their situation and home.
Over the last several years, Rick has concentrated on the sale and installation of windows and doors. "I enjoy the interaction with homeowners, helping to educate them on the available options and selecting the best product for their needs," he said.
Away from work, Rick enjoys working around his home and spending time with his family. He is also a sports fan that enjoys attending games and watching Wisconsin's sports teams on television.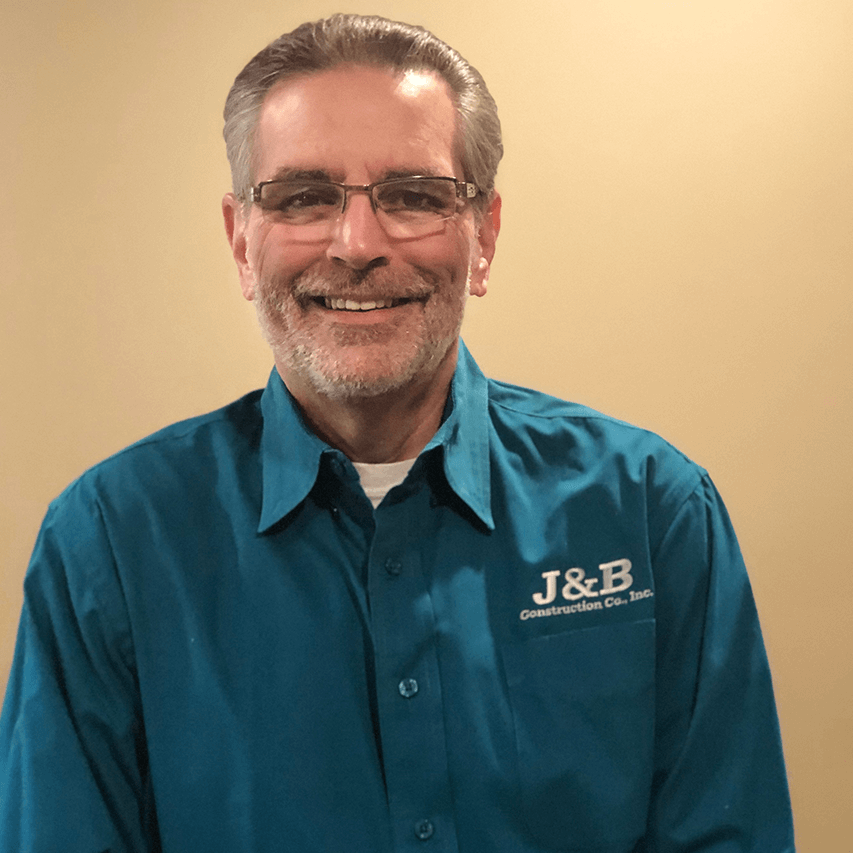 Tim
"King of Production"
Tim has been a highly valued and integral part of the J&B team since 2011. As project manager, Tim's role is to oversee all jobs in progress and act as liaison for Customer Project Communication.
He has over 20 years of experience in the building and remodeling industry, and has become an expert on identifying problems and solutions for his customer's homes.
Before being recruited by J&B, Tim owned a successful remodeling company that prided itself on expert craftsmanship and customer service.
When not helping his customers, Tim enjoys building unique custom furniture, hunting, and trap shooting. He currently serves on the Board of Directors for the Hartford Gun Club.